Allocation Allocation Allocation
10 December ~ Similar to the familiar real estate mantra, asset allocation is important to balance risk and reward long-term. The traditional formula is one hundred minus your age. That difference is what percent of investment should be in stocks. The rest should be in bonds. It's one formula on which most ---from John Bogle to Jim Cramer--- agree. For older folks that wasn't very profitable this year, as stocks went up and bonds went down. In hindsight, everyone now wishes they had more of their assets in stocks. So great is the mixture of euphoria and emotion that risk is forgotten; allocation is forgotten.
A few weeks ago I read a paper suggesting planners use 120 instead of 100, which would increase stock market exposure. So, 120 is the new 100? Maybe it will get some traction, at least until the next bear market.
We have a doubly interesting situation due to the Fed-fueled economy: When they taper QE, it is likely both stocks and bonds will decline in value. Many investors have high allocations to cash anticipating this event. Others sought refuge in precious metals. This year gold has gone down about the same percentage the S&P has gone up. They were mirror images.
Asset allocation is an age-old issue which has perplexed the brightest of people. Below is a chart of Sir Isaac Newton's investment history. He struggled with the bubble of his time, the South Sea Company.
In February 1720 Newton invested a little and cashed out at a profit. Then after enviously watching his friends get richer, risked his life savings and went broke by November. Newton later lamented, "I can calculate the movement of stars, but not the madness of men."
A lesser-known but wiser investor of the same era, Anton Fugger, advised "hold one quarter in each: stocks, bonds, gold, real estate, and expect one to go down each year." The Fugger family maintained their wealth for many generations.
---
Holiday Hours
Our office will have abbreviated hours on December 11th through the 15th. We will respond to calls, texts and email within twelve hours of receipt.
---
GM is back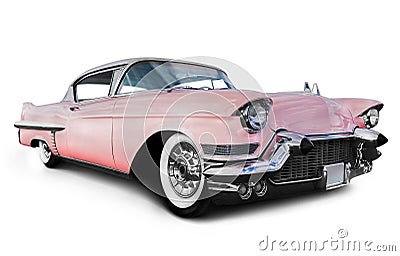 9 December ~ No longer Government Motors, as Treasury Secretary Jack Lew announced today the government has completed selling all its shares. Chairman Dan Akerson expressed gratitude for a second chance. We bought GM shares recently, so we're profiting from Wall Street's positive reaction. GM, its subsidiaries and joint venture entities sell vehicles under the Chevrolet, Cadillac, Baojun, Buick, GMC, Holden, Isuzu, Jiefang, Opel, Vauxhall and Wuling brands. Car sales have increased to 2007 levels, helped by zero percent financing. Not often reported, but the Canadian government owns 7% of the venerable automaker. We're not making a public recommendation here, as our position is part of a diversified portfolio purchased at lower prices.
In its early days, GM was the high-tech superstar of its time.

Its share price rose 471% after World War I, and the company became an icon of American success and prosperity.
---
Mine Rescue
1 December ~ Recently I rescued someone trapped in a gold mine. Actually, it was his future, his retirement account, trapped in many gold mines. A month ago a friend said he needed help with his portfolio. I reviewed it and saw it was all in mining and precious metals on the advice of his former money manager. It was down -24%. From chart analysis I saw each investment remained in trends down, so I sold them all. Since then, gold has descended another -5% and mining another -7%. He was trapped by a confidence cave-in, by the fear if he sold he would miss the long-awaited rally. I expalined how to overcome the fear, how to participate in the rally if and when it happens, and how to stop the bleeding in the mean time.
The bullish case for gold is logical and makes sense, but the market trend hasn't agreed for the past two years. I do my best to never argue with the market trend. I'm not anti-gold; just waiting for it to start trending up.
About the art: In the 1930s, as America worked its way out of the Great Depression, the government held national contests for art to decorate public buildings. Fletcher Martin submitted this entry, "Mine Rescue", for the post office of the mining town of Kellogg, Idaho. This mural study is now at the Smithsonian.
---
Going Forward, How Will the Fed Vote?
31 October ~ In the table below there are more blue dots than orange dots, so we should expect the Fed to purchase another $1 trillion of bonds and mortgages next year, as they have this year.
---
Central Bankers Gone Wild
27 October ~We are revisiting an historic era in the money world: the political necessity to create money to buy government debt. The Fed must keep buying bonds, because there is not enough demand otherwise to continue to fund the US spending. I'm not alone in this analysis. Socgen and Deutche Bank agree. Deutsche Bank now argues that there 'won't be any tapering at all', while SocGen as gone a step further and is now saying 'QE may be increased'.
Historic because money creation has many precedents. This time it's not just one country, but the world, according to this article. Canada's central bank has decided to continue 'easing', as has Norway, Japan and the EU, as well as emerging markets from Hungary to Chile.
Therefore the stock market may enter a hyper phase, as did historical German and Zimbabwe markets after relentless money creation. Yes, I know the US is not Zimbabwe, and I'm not predicting those extremes, 'but our stock market is beginning to act a bit as theirs did. So is Argentina's stock market. Every dip was bought.
Historically these mega-trends don't happen overnight. They occur over years, with much denial along the way by most participants, especially bondholders, who have the most to lose.
Meanwhile, bonds are down for the year. Among older investors, there is a great yearning to abandon traditional stock/bond allocation, where one invests one's age in percent in bonds (ie, if one is 60 years of age, inveset 60% of one's assets in bonds and 40% in stocks). Those who allocated to metals are down, as gold, silver and copper are each down double digits year-to-date. Fundamental analysis doesn't seem to matter much in times like these, only the unbridled power of central bankers gone wild.
---
The Risk Reward Right Now
Update 23 October ~ That dotted line in the graph below, published on the 10th, has happened.
10 October ~ The most pressing risk is not a default. It is the treasury auction. Short-term treasury prices have dropped this week to levels not seen since the Lehman default. Fidelity has sold all its short-term treasuries. If the bid-to-cover ratio at the next t-bill auction is less than 1.0, then that loss of confidence will cause the equity market to drop precipitously.
On the other hand even the hint of a debt deal resolution and we will see a rally. How big? Since Fed POMO seems to correlate well, here is one view comparing their balance sheet with S&P 500:


Not a recommendation to buy or sell, of course, as personal financial considerations should be analyzed first.
---
Starting Small
7 October ~With each investment in equities and fixed income, I hope to hold forever, as long as the price trend continues upward. As you've seen over the years in your statements, often there are small buys. These are initial investments, which may turn into big trends to add to and hold for a long time. As the greatest mutual fund manager of all time, Peter Lynch, observed, about half of the stocks he bought didn't continue up. So, we need a way to deal with this uncertainty in the market. I deal with it by starting small, and increasing as trends develop, and exiting if they don't continue. The exit may be after a month, a week, or a day. The object is to not let small losses turn into big ones. It's like planting seeds in a garden, then weeding out the weak plants while the strong ones flourish. Sometimes that means buying the same investment again if a trend resumes. Of course, this requires daily vigilance, and gains are not automatic.
---
Day to Day Work with Exchange-Traded Funds
4 October ~ From that day in the '90s when I attended the London launch party for the first ETF 'til today, they've been part of our work. I use index ETFs to hedge and adjust equity exposure as news, economic data, and price trends develop. There are two useful ones with plenty of liqudity: the SSO and SDS. They aren't designed for long-term holding, but to help manage risk and capture profits from the S&P index.
---
The Big Issue
---
Market finally reacts
*** Sunday afternoon update ~ Ok, Dow down -110 now. They're getting a bit less relaxed. There have been past government shutdowns. Click here to view statistics on how the markets reacted before and after.
---
Markets relaxed as default specter looms
29 September ~ Although drifting down last week, and in the futures this weekend, the markets seem somewhat relaxed about the possibility of a government shutdown or a hard cap on the debt ceiling. The market knows Congress has always raised the debt ceiling. Everyone has seen this dramatic rerun before. The last episode was December's 'fiscal cliff'. That resolution sparked a big rally in January, so perhaps we may see that again, though this time the Fed chair appointment, guessing the Fed 'taper' schedule and the new health care law add some plot twists.
---
Here comes the new currency
23 September~ New $100 bills will begin circulating in a few weeks on October 8th. Nearly 80% of all US currency is denominated in $100 bills. There were more than 820 million 'Benjies' out in the world at the end of last year. In less stable economies, they are considered a reliable store of value.
Here is how to tell if a new bill is genuine.
Collectors are expected to pay more than face value for special serial numbers. Click here to learn what they're paying.
---
Incredible Fed
19 September ~ This week is the second time this year Bernanke first gave strong indications 'taper' is about to happen, then didn't do anything at the FOMC meeting. Each time the market sold off first then zoomed up instantaneously (ok, it took 150 milliseconds this week) when tapering didn't materialize. Yesterday, an economist wrote, "Fed credibility and its communication strategy are in tatters."
The Fed can't end their bond buying because interest rates would rise and the US government can't afford to pay higher interest. As we've seen this year, if the market even suspects the Fed might stop buying, it begins to sell off.
---
Real Estate vs. Stock
9 September ~ Real estate vs. stock; two different worlds of investment. We've learned over the years there is a time and place for each, and a time and place to avoid each. Similarities? Each has dramatic price changes. Each can be leveraged, increasing risk and return.
Differences: Stock price trends and cycles are much shorter than real estate cycles. Real estate costs of buying and selling are much higher, and the purchase process much more time consuming and complicated. Stock shares are generic and commoditized. Real estate is usuallly site specific. Stocks can be sold in a few seconds; real estate needs months. One can instantly borrow secured by stocks up to 50% at 1.3% interest. One can borrow 80% secured by real estate but it is a complicated process involving tax returns, loan documents, title insurance. You'll never have to fix a toilet with a stock, but you can't live in the Dow Jones.
What if your house price was quoted each day like the Dow Jones Industrial Average? It would probably drive the homeowner to distraction. Zillow creates historical and current estimates, and displays the occasional 'trade'. On a million dollar property the bid might be $900,000 and the ask $1.1 million, or $200,000 wide. In stocks the bid and ask is often a penny wide. Stock bids, ask and trades are quoted every second for six hours monday through friday. The bid and ask on real estate is very far apart on each and every day except the escrow closing.
Perhaps one could recreate the dynamics of the good parts of real estate in a brokerage account. Buy a high dividend REIT, leveraged as one would with a mortgage. Then hold through the daily barrage of quotes, news and analysis. Would we then have the best of both worlds?
---
100 Septembers
This chart summarizes the past hundred Septembers in the Dow Jones Industrial Average, a month for caution.
---
After Many a Summer
1 September ~ Soon after British writer Aldous Huxley departed England to settle in California, he wrote a novel about an aging millionaire seeking immortality, perhaps somewhat like this aging US stock market rally. The novel didn't have the Fountain of Fed to provide the elixer of eternal life the way the US market does, so maybe the ending will be different.
The longevity of this US rally is unique, in that emerging markets of India, Russia, Brazil, China have already descended, as have REITs, and bonds. Often, the US market trend and volume pick up after Labor Day. So after many a summer, this week we shall curiously turn a page to begin the next chapter.
---
Simple...or not so much
27 August ~Is it just me or does this taper tease seem orchestrated, choreographed, all planned to fool the most people possible? Here's how this morning's market is working: Orders for durable goods fell the most in a year this morning. That's bad news for the economy. So that means the Fed will keep interest rates low, which means they won't taper, which means more liquidity and buying in the stock and bond markets, so stocks and bonds are up this morning. Bad news is good news. See? Simple.
Until Kerry talks bombing, and Lew warns of running out of money. Then, less simple.
---
Fed Power
3 August ~ Since 2009 the S&P has tracked the Fed's money creation and asset buying, as shown in this chart:
In May I wrote about it (scroll down to 'What Happened...'), and even earlier in 2011 (scroll further down to 'Tipping Point') — wrote about this time which began in 2009 when the Fed creating credit to buy US debits is the overwhelming financial force, trumping declining corporate sales, trumping main street doldrums. To the extent one hasn't jumped on board the S&P runaway train, one has suffered. The Fed chair says he doesn't plan to stop any time soon.
There is a large number of investors who believe prices will always follow a statistical reversion to the mean in a normal distribution curve. Those people are suffering too. Not every event set is a normal distribution. Or, if one wishes to be completely accurate, there are longer time frames wherein distributions normalize, and we appear to have entered one which seems longer than an investment lifetime.
A small but pertinent example: In the past 34 days, the market has moved up 30 days and down 4 days. The normal distribution would be closer to 15 and 15. A market can stay abnormally distributed for awhile. In phototraphy, one focuses on distance, the third dimension. In market analysis, one focuses on time, the fourth diemsion. One needs to focus one's time frame.
There is a large number of investors who believed the beneficiary of the Fed's largesse would be gold and silver. Those people are also suffering.
There is a large number of conservative investors who own municipal bonds, who are just beginning to suffer, as debt-burdened cities begin the long unwinding process.
It is bitter to have seen it coming, written about it, yet not maximized profit. Bitter looking back, but looking ahead, if this is indeed "it", the tipping point where the Fed can't really stop buying US debt, it means this extraordinary rally is likely to continue.
There may be some hiccups in September, as Congress pretends to argue about the debt ceiling again, but everybody knows by now they will raise it, after much drama and last minute maneuvering, as we experienced wtih the December fiscal cliff antics. We bought the S&P and profited that day, and may get another good buying level in September.
---
Income Investments More Stable in July
30 July ~ At the beginning of May the value of high-dividend stocks moved precipitously downward, due to fear of increasing interest rates. We exited a few days after that began, and have waited patiently for the buyers and sellers to find a balance. It looks like that is happening. After the FOMC meeting this week, one can more safely own those again. So many are looking for a return on capital these days, and some retired have most of their portfolio in fixed income.
Worst have been the municipals, which we don't buy, but I got a close-up look recently when someone sent me their muni portfolio to liquidate so they could buy a farm. It has been difficult to even get decent bids, in such disarry is the income market, even though we sent requests to many bond houses.
The retired worldwide look enviously at US equities compared to their own fixed income losses, and as the chart below revealed, are joining in to buy at these recent highs. With the Fed QE program injecting billions, the rally may continue.
---
Net Buy and Sell at Extremes
---
Quantitative Exuberance
Fed Chairman comments have caused US dollar volatility in June and July.
14 July ~ One can't help but notice the May-June selloff on the mere hint Ben might taper off Fed purchases sometime next year, and the big rally back when he assured the markets he will continue his spending spree, as yet another remarkable example of the power of the spoken word to move billions in stocks, bonds, and currencies. To exert that power, one needs to be holding the biggest credit card on the planet.
Those market reactions mean there is a massive, yet-unnamed asset bubblem which, after five years of Fed stimulus, perhaps not even a robust economy can replace. If the move at even the hint of tapering is any indication, then there is a chance asset prices are going to fall once the Fed stops injecting $85 billion each month.
Since the US government can't really afford to pay higher interest, the unwind of this bubble isn't likely to happen this summer or this year but some time in the long-term. In 1914, the first British acceptance of US dollar-denominated bonds was a tipping point as the world's reserve currency transitioned slowly from the Pound to the buck. Looking far ahead, when the US accepts Yuan-denominated bonds—which no-one is predicting now— will be another tipping point.
Long-term musing aside, this week Ben will speak to Congress again, and banks will report how they profited from him buying their toxic mortgages. Twenty or so other blue chips will report earnings as well.
---
Gold touches $1179 and shorts at an all-time high
28 June ~ When Hong Kong markets opened Thursday, gold moved suddenly from $1200 to $1179. A similar sharp move happened on Tuesday too, when just after the Hong Kong open, gold moved from $1280 to $1250. One might speculate an Asian-based hedge fund is liquidating. The severity and speed of the drop might indicate a forced liquidation due to margin calls or redemptions.
Gold shorts are now at an all-time high, according to COMEX. On Friday, taking a heuristic approach, I began buying, and gold closed at $1235. Many buyers Friday were shorts covering. Sometimes that is how big rallies begin.
In the second quarter: S&P +2.4%, bonds -6.2%, gold -22.9%, silver -30.8%.
---
Surprise: Ray Dalio's Fund
25 June ~One of the hedge fund world's most closely watched managers, Ray Dalio, runs the $70 billion All Weather Fund at Bridgewater Associates. He practices transcendental meditation, lives in Greenwich, and is the 44th richest person in America. In 2013, his All Weather Fund, widely held by major pensions, is down -$5 billion, or -8% year-to-date. Click here to read the Reuters press release. Click here for the CNBC video.
---
This past week
21 June ~This past week the good news is we didn't own gold (-5%) or silver (-8%) or homebuilders (-10%) or bonds. More good news: we shorted US and emerging markets which offset our remaining long positions. Overall, slightly down while the Dow descended more than 500 points.
---
Ben Speaks, Market Squeaks
19 June ~ Today Fed chairman hinted he might stop propping up the bond market. Gold dropped -1.2%, the S&P -1.4% and the TLT bond fund -1.0% at market close, and more after hours. Our accounts, hedged, were -0.1% today.
---
Like London and Paris
2 June ~ If Charles Dickens had been an investor this year, he might have penned the same words he did in 1859 to describe London and Paris at the beginning of A Tale of Two Cities. If one put everything into S&P (+12%) or Nikkei(+9%) funds it was the best of times. If one put everything into gold (-18%) and mining (-37%), or Yen (-13%), it was the worst of times. Most of us are diversified somewhere between these extremes.
Fundamental analysis hasn't helped. Following the Fed and other central banks has been the principal correlation with market movements.
---
What's Happened to the Stock Market
16 May ~ This is no ordinary rally. This is what was supposed to happen to gold. According to some past year predictions, currencies and stocks were supposed to all collapse and gold soar to new heights. Instead, investors worldwide chose the US stock market, fueled by years of zero-interest rate handouts to financial institutions. I'm not saying "this time it's different" because this rally will end as all do, but it is motivated by a perfect storm of forces which have already taken it farther than ordinary seasonal rallies. Some signs of the unusual strength: (1) IPOs which go up; (2) secondaries which go up; (3) shorts capitulating each day in the final hour; (4) eighteen consecutive up Tuesdays; (5) rising markets in spite of weak seasonal tendency; (6) markets rising in spite of negative economic figures — all indications of buying beyond ordinary.
---
Haswell
27 April ~ The world's largest silicon crystal company, Intel, will officially announce their new Haswell chip on June 4th. There is a reasonable chance the stock price ramps up to that date, as anticipation builds. Major PC companies will be introducing laptops, hybrinds and desktops with Haswell chips later this year. Rumored names include Lenovo, Microsoft, HP, Dell, Toshiba, Fujitsu, Acer, even Apple. Haswell will deliver much improved battery performance. Intel claims the graphics will be twice as good as their current Ivy Bridge.
This is not a public recommendation to buy, as our interest is part of a diversified, hedged portfolio, where we also own competitor ARMH.
---
Happy Arbor Day
26 April ~ Perhaps it is a coincidence that a company which grows 50 varieties of tree seedlings reports earnings on Arbor Day. In any case, we've enjoyed profits from our holding of Weyerhaeuser but needed to sell today, as the trend up appears to have ended.
This 112-year old REIT manages 20 million acres of forest and pays a 2.23% dividend. We will watch closely for an opportune time and price to invest again.
---
The Great Gold Crash... of 1869 !
22 April ~ In 1869 the US was on the gold standard and President Grant was in the White House. Two speculators, Jay Gould and James Fiske, attempted to trade gold using inside information. The Treasury Secretary, George Boutwell, retaliated by selling $4 million of the Treasuyr's gold to keep prices low, so the speculators' plan failed. More details here.
The civil war debt, the railway boom and bust (the high-tech investment fad of that era) led to a general depression by 1873. The lessons here are that the country on the gold standard still had severe economic ups and downs, and that government adjustments to gold prices are nothing new. Click here to read more.
---
Who is Behind the Gold Drama?
15 April ~ A year ago big hedge funds were sure quantitative easing would double, triple gold priced in US dollars. So they bought millions of ounces—Soros, Bass, Paulson, and others.
The severity and timing of this two-day plunge indicate some big hedge fund, possibly in India or China, may have had a big margin call. The first leg down in the morning below a significant quadruple bottom support triggered stop losses creating further selling, which triggered the call, then the hedge fund(s) needed to sell to meet the margin requirement before market close. Monday, the Shanghai Gold Exchange announced trading margins for the gold forward contract would be raised to 12 percent. Monday the CME raised gold margins to 18%. This causes more forced liquidation, and gold is drifting lower after hours.
Why India? Because there it is common to use gold holdings as collateral for business loans or investments. Lenders will have triggers in their documents that stipulate if the collateral value decines below a certain percentage of the loan, the agreements must be adjusted.
Worldwide, investors in general have become discouraged by the two-year decline from $1,900, and have sold: Holdings of gold in exchange-traded funds plunged 900,000 ounces over the past week. Holdings are now down 7.2 million ounces (223 metric tons) since the start of the year, nearly wiping out the 9-million-ounce increase during 2012.These are significant numbers. For context, 7.2 million ounces represents 5% of annual global gold demand. As prices continue to plummet, investors sell to preserve capital. It's a cycle: As investors liquidate, prices adjust for the extra supply. As prices decline, that spurs another round of liquidation.
My son is into rock climbing these days. He has a joke: "Where can you find lots of high-quality climbing equipment for free?" Answer: "At the bottom of Half Dome." The chart below depicts the number of ounces held by all gold-related ETFs in 2012 and 2013 ytd. You can see the mountain of buying ahead of the election and the fear of the fiscal cliff. This year the Half-Dome side of the mountain formed, as hedge funds and investors sold.
To preserve fingers, I don't want to catch a falling piton, not even a golden one. Before buying I would like to see the huge sell orders filled and out of the way, and see big buyers appear. That could be Monday or five years from now. I'm ready either way. The price and volume pattern will reveal them as the days go by. My job is to employ capital elsewhere until that time. These days the deep discount commissions, massive liquidity and penny spreads make such sector re-allocation easier than it's ever been. More importantly, this means I don't have to be caught in the many imaginary future predictions, both up and down. I can respond in the moment as events unfold. There is no time like the present.
I remember in 1975, when gold ownership became legal again, our family bought gold at $35 and higher prices. Contemplating the long-term chart, I now see that the run up from 1975 to 1978 was a result of other Americans reinvesting in gold as we did after so many years when it was forbidden. We bought from a local coin dealer who guaranteed to buy back gold at the price he sold in order to get customers to his shop rather than the competition. After the 1980 crash, we went to his shop one day, and he was gone. Shop closed. No forwarding address.
Somehow it's ironic that it's April 15th, the day when the Federal and state governments take 29% of all American's' income, on average. Though this is the biggest two-day drop in thirty years, on a long-term chart it is a minor pullback after the precious metal's long, long rally.
---
Stockton Bankrupt
1 April ~ No April Fool's here, Stockton is officially bankrupt. GDP of Stockton is $19 billion. GDP of Cyprus is $24 billion. So, we have our own little Cyprus right here in central California.
The next big legal question: does Federal bankruptcy law trump California law regarding pension obligations? Stockton's biggest creditor is CalPERS. $900 million. Stockton's pension and health benefits are most generous: coverage for city retirees and spouses for life, even if they worked for only a month. The retirement age? Fifty. Even Cypriots had to wait until age sixty-five. Read more details here.
---
Just for some perspective
10 March ~ While taking in all the media's discussion of the government spending issues, keep this chart in mind. The blue is projected federal government spending. The thin red line is the amount of the dreaded Sequester. Note the blue line continues to ramp higher. There are no actual reductions in spending. Politicians, lobbyists, media---they all know this---so watching who complains is an education in itself.
---
Hyperinflation: Commodity prices have increased sharply since 2000, erasing all the declines of the 20th century
20 Feb ~ Even with precious metals making new 7-month lows today, the long-term chart of commodities prices above shows that right along with fiat money creation has come price inflation, for they are two sides of the same coin. Commodity prices were higher in 2011 than during the entire 20th century. To read McKinsey's entire 21-page pdf report, download here.
---
2012 Tax Info
2012 tax information is now available for download from our custodial broker's website.
---
Yale Professor Opines on Housing
16 Feb ~ Yale professor Robert J. Shiller talks about his eponymous housing index, and advises that while everyone needs a place to live and that he owns two homes, houses as an investment might have been a fad and are risky today. See video interview here.
Meanwhile last week Bloomberg reported Blackrock mutual fund company bought $3 billion of single-family rentals and may plan to roll out a public REIT.
---
Food Price Rise Halted by Government
4 Feb ~ Cristina Kirshner's government has made price increases illegal in her country's large supermarkets. Recently the IMF chastized the Argentine government for understating inflation. According to government publications 6 pesos is all it takes to eat a meal in Argentina. Never mind that a single can of soda costs 8 pesos. The problem? The president's late husband and predecessor, Nestor Kirchner, replaced career statisticians with political appointees. The new inflation calculation, which has kept official inflation to about 10 percent ever since, has not been fully explained, even as consumers complain about soaring costs of food. Of course, hyperinflation is just another way to say 'currency collapse'. Here is a good description of what happens next.
---
Tax Act Summary
5 January ~ Click here for a readable summary of the appropriately named Taxpayer Relief Act of 2012. Taxpayers are so relieved that congress finally acted.
---
Happy New Year !
31 December ~ We used our cash to buy this morning as the market began to ramp up anticipating compromise. Friday our accounts were mostly cash. Monday they are mostly long S&P500. The overnight futures indicate a gap up opening on Wednesday.
There is not much historical evidence of politicians choosing financially prudent solutions to overborrowing, except in Iceland. They got rid of their bankers. So, we shouldn't expect a financially prudent solution from our politicians, no matter what they say. They are playing their part. There are individual solutions at each stage of the long drama. We can each find it. We study history, study the long cycles, and estimate where we are now. Some inflammatory economists compress the long cycles and write as if their fears will manifest next week. So we need to perceive the realistic time track for valuations of currency, metals, food, land. We observe what other individuals did throughout history, to find our part to play in the current drama and perform well. My part is managing wealth denominated in the US currency so long as it endures, and invest in other stores of wealth as the currency value erodes. That's the long term.
Short term, we will participate in the relief rally. The new law is appropriately named the Taxpayer Relief Act of 2012.
---
Here's what a fiscal cliff looks like
28 December ~ In case you are wondering why we have high cash balances this Friday, this S&P chart shows why. We avoided that cliff, which happened Friday afternoon. Not only Congress, but Wall Street is getting serious.
---
The Brylcreem Approach to Balanced Budgets
15 December ~ Bill Gross explains why 'a little dab'll do ya' may have worked in the '50s, but won't work now. He notes historical evidence presented by Carmen Reinhart and Ken Rogoff in a critically important paper, "Growth in a Time of Debt." They conclude that for the past 200 years, once a country exceeded a 90% debt/GDP ratio, economic growth slowed by nearly 2%. The U.S., by the way, is now at a 100% debt/GDP ratio on the basis of the authors' standard measuring yardstick. Read more of his thoughts here. In the future, governments will need to increase taxes in an effort to repay this debt.
Take action! What is a personal long-term solution to future regimes taxing your children? The Roth IRA. Read here to see why your children each need one.
---
Pay to Save
4 December ~ In Switzerland they don't pay you interest on your deposits. You pay them. This is stage two in the race to debase, undertaken by all developed countries in the world. US deposit rates have been near zero for years. This is known as the risk-free rate, which during most of our lives has been greater than 3%. Now that is zero, and heading towards negative, and already negative when inflation-adjusted. investors, savers, pension plans, are searching for a return on capital, and assuming more risk.
This is a logical consequence of countries borrowing too much and creating too much currency. Countries can't afford to pay high rates. A negative interest rate will slowly reduce debt. How convenient for the indebted! A great solution for indebted nations, and a cruel joke on conservative savers everywhere. Cash itself is now a depreciating asset. The Chinese Yuan, not mentioned in the media yet, continues up.
In our income portfolios we've needed to be nimble and jump over several candlesticks as some of Pimco's funds' premia contracted, and mortgage REITs capital value descended. We remain vigilant and have found several niches which provide ongoing income — once upon a time taken for granted — now a rare luxury.
---
Black Friday was a Week Early for Us
24 November ~ A week ago Friday a certain price and volume signal flashed a "One-Day Sale" sign, so I began buying after waiting patiently for two months. Friday everything in the store was on sale, and prices have risen almost every day since.
---
What is Volatility?
15 November ~ The volatility index [VIX] is a mood ring worn by market participants. The VIX measures the one-month volatility of S&P options. In essence, the VIX measures fear. There is some correlation, but it does not necessarily go up 1:-1 as the S&P drops, as many believe. Since there was much fear and loathing before the election, which was relieved somewhat afterwards, the subsequent VIX move since November 7th was down from 19 to 18 today, in spite of the market going straight down since election day. So the question one asks: where is the fear? There is a general complacency that congress will compromise — after its usual theatrics — on the tax issues, the so-called fiscal cliff. News of middle east fighting is too common to move markets much anymore. Maybe the most intriguing item is news that 100,000+ Texans have signed a petition asking to peacefully secede.
Stock prices work their way upwards but crash downward. VIX does the opposite. It crashes up and drifts down. But it does so on fear, not actual S&P moves. All we need for VIX profit is fear itself.
There are two exchange-traded funds based on the VIX: the VXX and VXZ. They are flawed instruments for long-term investing. This is because they are backed by futures which need to roll when front month contracts change. When they roll, there is huge slippage, about 4% every three months, which you can see in this comparison of VIX with VXX. Owning them is like keeping ripe fruit too long. Spoilage. The most profitable way to participate is to sell these perishables at premium prices. Otherwise, stay away.
---
A Study in Vigilance
24 September [2nd update] ~ As you know we are guided by price action more than anyone's opinion. This morning Facebook is letting us know there are more sellers, no doubt inspired by the recent Barron's article, so we have exited near break even. This is a good example why we initiate positions in small size, and only add if they display further strength.
19 September [update] ~ Now, four months after our profitable but brief investment in Facebook, I believe we can profit again. Why? Because the recent price movement tells me that all the big sellers who wanted to sell have sold. Our recent purchase in the low 20's has a likelihood of rising to at least the mid 20's. This is not a public recommendation, as our investment is a small part of a hedged, diversified, carefully monitored portfolio.
24 May ~ Our investment group made money in Facebook on its IPO day. It opened at 42. Worldwide, millions of buy and sell orders immediately triggered at around that price. I waited as it descended to 41, 40, 39, 38, then bought at 39, and when the expected surge didn't occur, cashed in 10% at 41.30, then the rest around 40.65. The price descended the rest of the day and officially closed at 38.23. The following week it descended to 31.
When buying, I hope to hold forever, and I do, as long as the price trends up. If it doesn't, my primary goal is to protect capital. Consequently, we made a profit on Facebook's opening day, while most public investors lost about 10%. Such is the benefit of constant vigilance in today's fast-moving markets.
Millions of other shareholders bemoan their losses, file class action lawsuits against Facebook and its underwriters, and even now, seek to receive confirmations of buys and sells from Fidelity, Citadel, Ameritrade, Morgan Stanley and other brokerages. Read more about them here. In contrast, our buys and profitable sales happened flawlessly at Interactive Brokers.
---
What the Fed did: QEternity
13 September ~ Today the Fed announced it would buy MBS. What does this mean in practical terms? Buy from whom? The Fed will buy MBS from banks, who have hidden this trash on their books at face value, through the abdication of mark-to-market accounting, while their real value is much less. Presumably, the Fed will pay full price, and effectively hand the bankers more billions borrowed from taxpayers. What is an MBS? A mortgage security, so the Fed will end up owning the mortgages on millions of US citizens' homes.
All told, the Fed plans to spend $85 billion a month buying. To put this in perspective, with that same amount they could pay every unemployed person in the US an annual salary of $81,000.
The spike in gold and silver prices tell us this is a tipping point.
---
Gold Continues
9 September [update] ~ Since our recent purchases, gold soared straight up. Perhaps the long-awaited supremacy of the currency of history is at hand. Whatever the reason, we are happily participating in recent various precious metal investments.
21 August ~ After closely monitoring gold all year, the time came to buy it again, so this Monday I did. I bought GLD, which is the owner of 101,323 Good Delivery bars held in London vaults, and so we participated in this week's increase. Also acquired GDX, the wrapper for Barrick, Newmont, Silver Wheaton, and Randgold, among other miners. Tuesday Kitco reported gold was on the verge of a technical breakout, so our purchase Monday appears to have been prescient.
---
Contributing to your IRA
4 September ~ The question has come up "can I make current contributions to my Rollover IRA?" The answer is yes. To do that, log in to your account, select 'Funds Management' in the left blue menu, then select 'Fund Transfers'. In the page which appears, choose 'Deposit', then 'ACH from a US Bank', then 'Proceed...". Complete the form which appears. The broker will initiate two small transactions for a test, then you can start the regular monthly deposits to your IRA.
One caveat is that once you contribute to a rollover, then it can't be transferred to a 403b employer plan again. However, most have no intention to ever do that. Another is that deductibility of the IRA contributions depends on your income, so please ask your tax advisor about how an IRA contribution benefits you for 2012. Please email easan@easankatir.com or phone 1.530.231.5646 for further discussion on the topic.
---
Slow August
31 August (update) ~ The last day of August was anything but slow. Gold +$33. Stocks down, then up. Bonds the same. It's an unusual day when stocks, bonds and gold are up together. The underlying reason: dollar down, fearing further money flooding by the Fed. We navigatred successfully, and look forward to a new month beginning Tuesday. Happy Labor Day!
28 August ~ Almost every day this month the S&P 500 index has moved less than 1% up or down. Trading volume is at historic lows. Not much happening. This often changes the day after Labor Day, so we are looking forward to next Tuesday, and have high cash positions until then, since Bernanke's speech from Jackson Hole this Friday may depress the market. I've always wondered why central bankers meet in Jackson Hole—a ski resort—in the summertime. Maybe there's a brochure somewhere which says "Things to do when visiting Jackson, Wyoming: 1) hike 2) climb 3) decide the fate of the world." Friday morning we will hear their plans, and respond accordingly.
---
Apple Wins High Tech Trial of the Century
26 August (update) ~ Apple wins a billion. Shares open gap up Monday.
22 August ~ One block east of leafy Plaza de Cesar Chavez in San Jose, inside the Bauhausian Robert F. Peckham Federal Building, the 'High Tech Trial of the Century' jury received hours of detailed instructions from the Honoroable Judge Koh before beginning deliberation following almost a month of testimony. Resting on their shoulders is the fate of Apple and Samsung. The dispute? 700+ patent issues. Since Samsung hardware uses Android, one could say this is really a dispute between Apple and Google. The jury's decisions will move the share prices of all companies involved. In the synchronicity one sometimes notices in dates and numbers, this same week as the trial's culmination, the Empire Steve Built became the most valuable company of all time. Apple is valued at almost two-thirds of a trillion dollars. To compare, the previous high watermark valuation for a public fortune was Microsoft in 1999 at $613 billion. We owned Apple during its recent run-up, though you might not have noticed because it was neatly gift-wrapped inside the QQQ shares along with Google and Qualcomm.
---
Paying to Lend Money :: G8 solves their debt crisis
19 July ~ Once upon a time, governments had to pay interest to borrow money. Not now. Now lenders pay them. This week, the US government borrowed money through TIPs bonds with a negative (-0.655%) interest rate. France, Denmark, Germany and Japan are also borrowing money at negative rates. Governments are deeply in debt, so it makes sense they would turn the tables and receive interest for borrowing more! The more they borrow, the more they receive in negative interest. Problems solved!
Governments already spend more than they collect from taxpayers, so as we all know, they borrow the difference. One has to admire this elegant further solution for the redistribution of wealth. At -0.655% interest, the world debt will be paid off in less than two hundred years.
Of course, this is not very good news for those who must invest in government debt: public and private pension plans and insurance companies. In the case of many state pension plans, taxpayer residents are legally obligated to make up the difference if their state pension doesn't earn 7.5% a year.
These great slow, seismic shifts in wealth will eventually affect us all.
---
A profit you won't see on your P&L (even though you got it)
July 6 ~ The chart above is the US dollar vs. the Swiss Franc yesterday on July 5th. Your account profited, but it won't change the P&L because the P&L is denominated in dollars. It means the dollar is now worth more than the Franc, the Euro, the Yen, the Yuan, and gold than it was a day before. What caused this spike? The Bank of England, the People's Bank of China, and the ECB—three of the planet's largest banks—each cut rates in an effort to make their own currencies cheaper. So our dollars' value benefits, even though it doesn't show up on our P&L.
---
We Invest in Communities
12 May ~ Student Transportation (STB) takes students from home to school and back again in those familiar yellow shool buses. In most school districts, the need for cost reductions and capital investments has never been more urgent and STB can help school districts immediately by putting real money in their hands for reinvestment in education as well as replacing worn-out buses with new ones.
STB is run by Denis J. Gallagher, and traces its roots to a bus service established in 1922 by Gallagher's grandfather.
As shareholders, this is a way we invest capital in a helpful community service. The drivers are mothers and fathers, neighbors and friends with deep roots in each community. 70% of student transportation is still run by districts, so this is a niche destined for consolidation and growth. The only other large school bus operators are privately owned.
Investment income is scarce in this era. We receive a check each month, annualizing at 8%. This simple, steady service delivers a needed ride to students and an attractive profit on our savings.
STB also environmentally-friendly. They converted more than 200 yellow school buses in Ontario, Canada, to biodiesel fuels. Their Parkview Transit division was the first school bus company in Ontario to run a biodiesel fuel blend in a large number of its buses and the program continues to expand replacing diesel fuel with fuels made from renewable resources like soybean, corn and canola oils. The resulting reduction in emissions is providing a healthier environment for our young passengers and cleaner air for employees and the community at large.
We own shares already and plan to add. This is not a recommendation to you, dear reader, as we own these school buses as part of a diversified portfolio, the share price fluctuates, and we monitor and control risk in accordance with our ongoing analysis. In the meantime, you might ask your neighborhood school if they too would like new yellow school buses.
---
Why is gold down?

16 March 2012
Why is gold down? Consider the bright red line at the bottom of the chart, labeled "ECB margin calls". Notice where it spiked up in September 2011, circled on the left, and what happened to the spot gold price then. On the right, this month, look at the huge margin call, circled on the right. Banks need to sell gold to raise cash. One simple solution would be for regulators to consider gold as good as cash, but they haven't made that connection ---yet.
---
A New Investment 11 March 2012
For many years we have happily owned Pimco's exchange-traded funds. Now on March 1st Pimco has launched an ETF version of their famous Total Return Fund. We bought the first day, and have added since then. Apparently, we're not alone, as investors have bought $134 million since it's recent IPO, making it the ninth largest actively traded ETF. Bill Gross actively manages this portfolio, with an eye toward index beating returns. Read the prospectus here. FINRA regulations inspire me to remind our dear readers that neither this, nor any other investments mentioned on this website, are recommendations.
---
Unlocking 2012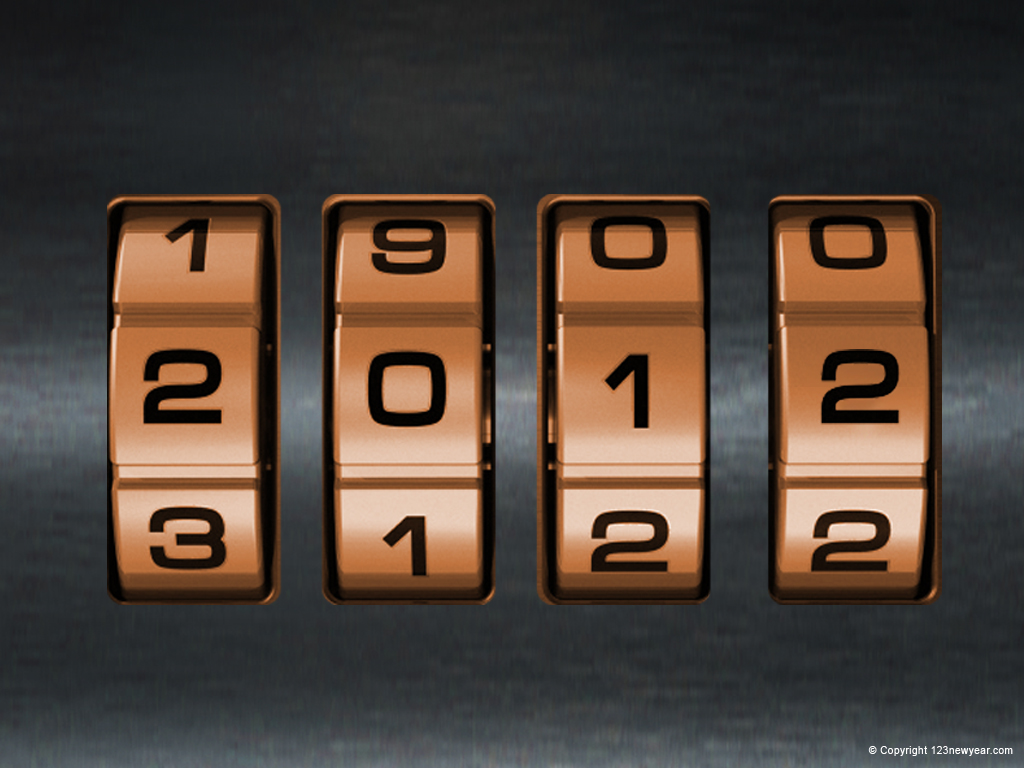 31 December updated ~ Looking at the overview, the big picture, thinking long-term, here are a few trends I've noticed. First: The end of the financial world is postponed until further notice due to unstoppable fiat currency creation. It's now obvious that money printing, disguised by many acronyms, is the central banks' solution for every problem. This may postpone any true reckoning for years. In the meantime a Hawaiian friend informs me the Kona airport private jet parking is maxed out this week with 70 jets, with overflow in Maui and Oahu. In Florida, the theme parks are so crowded, they temporarily shut the gates this week. Many Las Vegas hotels are sold out for New Year's Eve. Here in California restaurants and malls are filled. Last week someone even bought a house on our street. More US citizens will continue to suffer from too much food than too little. Americans make up half of the planet's wealthiest one percent.
Consider the Gallup poll results of the "World Giving Index" in which the US ranks number one in the world, with 66% of Americans giving money to charity, 43% volunteering time, and 73% helping a stranger within the past month. A local homeless shelter reports their population is down from last year. Yes, there are big problems and crises brewing. There are always potential crises. Some have been 'immanent' for years now. All considered in perspective, things aren't so bad.
Another trend: The internet has just begun to change everything as the world's tutor, communicator, even its conscience. Libraries, phone books, even classrooms, are fading in importance, as millions do all this online. We are entering the hyperweb era, defined as over half the internet nodes being non-PC devices. Yesterday evening at a holiday party I spoke with a young teenager who I've known since birth. I remembered him as taciturn, withdrawn, quiet. Now he is articulate, intelligent, brilliant. I asked him what had changed. He said talking every day with his gaming friends online changed him. We realized that browsing the internet now we learn more in a month than we would learn in a year before. Intelligence is ramping up, as is the development and sharing of ideas, plans, solutions. The transparency and immediacy of Youtube and Twitter news tends to inspire governments to improve. The internet has changed the investment world dramatically for the better too, and there is much more on the way. A big problem in the investment world is too much information and outright misinformation. Investment success these days depends on successfully blocking and filtering all but what makes money now.
A trend that wasn't: 2011 was a year without a big trend in the S&P 500, closer to unchanged than any year since 1947, as the 50-year chart below shows clearly. This chart is drawn in the Japanese style of analysis. Much like their intricate, precise joinery, tea ceremony, calligraphy and art, centuries ago investment analysts created charts which at a glance provide more information than the line charts one sees on financial tv. In the upper portion of the chart below, each vertical line represents one year's price movement. Red for down years, green for up years. The thick part shows where the market began and ended. The small lines above and below the thick portion trace the high and low prices during the year.
This is fifty years of S&P prices at a glance, so you can see in the 90's, five consecutive up years, where buy and hold worked well. You can see the up and down years in the 00's, where trend investing worked well. Finally, look at 2011, the single skinny line on the right, where the S&P traveled up and down 3240 points and ended virtually unchanged --- a very unusual year --- with only one other similar year, so one could conclude it is not likely to repeat in 2012. The Japanese analysts word for this type of line is 'doji' and they interpret it to mean 'indecision'. The bottom portion of the chart, by the way, is an annual volume histogram.
The investment opportunities have never been better than now. First, the cost of adapting to changing conditions is lower than it has ever been, and flexibility is the key to survival and success these days. If one of the many simmering crises boils, we can reshape our portfolio in a few minutes. Second, one can invest all around the world, in most commodities, and every industry, without ever leaving the US exchanges. I'm not recommending worldwide investing at the moment: India's Sensex was down -25%. Japan down -17%, China down -22%, to name a few of the emerging market disasters of 2011. Third, most investors are confused, indecisive and discouraged, a warm composting environment for growth of new trends. In our accounts we are endeavoring to take full advantage of improvements which will reduce investment costs, while broadening opportunities.
So, yes, the European banking system is teetering, yes, the middle east is a powder keg, yes, real estate markets are moribund, yes most emerging markets and value investors were down double-digits, and yes, most governments are spending too much and will consequently hyperinflate their fiat currencies. Bring it on! There are always problems. Things are never perfect. That's what creates the opportunities. Our goal is to generate absolute profits no matter what, and now we have better tools and a better environment than ever to accomplish this in 2012.
---
Historic Volatility
7 December ~ In the past four months the index has seen sixteen moves of 5% or more. To put this in perspective, there have been entire years in past markets without moves of 5%. Another factoid of note: Though this line chart makes the price changes look continuous, most of the percentage changes gapped overnight, while the US market was closed.
---
Recollection of Lunch with Steve Jobs
Once upon a time twenty other wealth managers and I gathered in a private dining room at the Savoy in London, invited by Steve Jobs to view an eight-minute clip from something called "Toy Story". Jobs was doing his road show for the Pixar IPO. After the vegetarian fare, he rolled the tape, and we were hooked. I bought Pixar shares, which did well. Up close he had a slightly unbusiness-like air, more like a friendly alien delivering new tech to this backward planet. In fact, in his last public appearance he unveiled the Mother Ship, a new HQ in Cupertino for twelve thousand people.
"Apple has lost a visionary and creative genius, and the world has lost an amazing human being," Apple CEO Tim Cook wrote in a letter to employees. "We will honor his memory by dedicating ourselves to continuing the work he loved so much."
During his more than three decade-long career, Mr. Jobs transformed Silicon Valley as he helped turn the once sleepy expanse of fruit orchards into the technology industry's innovation center. In addition to laying the groundwork for the high-tech industry alongside other pioneers like Microsoft Corp. co-founder Bill Gates and Oracle Corp. founder Larry Ellison, Mr. Jobs proved the appeal of well-designed products over the sheer power of technology itself and shifted the way consumers interact with technology in an increasingly digital world.
"The world rarely sees someone who has had the profound impact Steve has had, the effects of which will be felt for many generations to come," Mr. Gates said in a statement Wednesday.
The most productive chapter in Mr. Jobs's career occurred near the end of his life, when a nearly unbroken string of successful products like the iPod, iPhone and iPad changed the PC, electronics and digital media industries. The way he marketed and sold those products through savvy advertising campaigns and its retail stores, in the meanwhile, helped turn the company into a pop culture icon.
"Remembering that you are going to die is the best way I know to avoid the trap of thinking you have something to lose," Mr. Jobs said in a commencement speech at Stanford University in June 2005, almost a year after he was diagnosed with cancer.
I join millions in mourning the departure of the best CEO of the greatest company --- by any measure --- of our generation. Rest in peace, Steve P. Jobs. We will appreciate your creations for years to come. You truly made the world a better place.
---
Beware of Greeks bearing Gifts, Paying Taxes, Moving Markets
1 October ~ For the past six weeks the US stock market has moved according to the announcements and follow-up denouncements from Europe. Germans voted to help the Greeks pay their bankers ( if the Greeks will at least pay something in taxes) and the market went up. The Deputy PM in Greece said the taxable resources of his small islands are exhausted and the US market went down. This 9% up and 9% down S&P move has happened seven times in the past six weeks. Unprecedented! The most recent word, beyond the Greeks promising to promise to promise to someday try to collect taxes which were due in 1999, takes the cake. The word is that the Greek tax authorities can't collect taxes just now because you see --- I am not making this up --- they have run out of ink to print the tax forms, according to London's Financial Times. I don't know why the market gets so surprised about all this. After all it was Greeks who came up with the Trojan Horse. They've been fooling people since the Bronze Age.
---
Ups and Downs of Wealth
20 September ~ One summer day in the '90s, my two dear children and I were walking along the Thames in London. We passed an ice cream cart and they clamored for an ice cream cone, for which the vendor wanted £ 1.25.
"No! We have to economize!" I blurted. My kids looked up at me, a bit stunned and confused. Then my inner brain asked itself "What are you doing?" During those years I was managing an emerging markets fund in the City, and although i handily outperformed my benchmark index, there were down days, and this had been one of them, with the fund down a healthy five figures, which was unusual for my style of management. Even though it was less than 1% of the fund, now, i realized, I was telling my dear children to economize on ice cream cones because of my bad day --- because I was thinking in dollars, not percentages.
From that day onward I vowed to train myself to think in percentages, for peace of mind, and because that is closer to reality. When responsible for wealth, no matter what it is invested in, the account balance can fluctuate daily by the value of an expensive car, the value of a house, or in extreme cases, billions. One needs to think in percentages to manage it correctly.
My next memory of this phenomena was a particular $2 million account during the 2008 market crash. The account was down only 2%, while the market dropped 33%. I was very content with my good work. However, at our next meeting, the client translated that 2% into $40,000, and was upset with this loss, despite my attempts to communicate perspective.
So, if one has newly acquired responsibility for wealth, my advice is to think in percentages, to stay in the realm of reason and out of emotions of elation or despair. A $5 million account, up 5%, is $250,000. That amount may be cause for elation. Down 5%, one might think of the small house they could have bought with that money. Realizing it is 5% of the 'mother lode' is the mature 'old money' way to look at it. Be kind to yourself and think in percentages.
... and yes, I did buy them each an ice cream cone. Then, to teach them about income taxes, I ate 38%.
---
Greece: Default Delayed is Debt Denied
18 September ~ This coming Tuesday, Greece owes a € 769 million coupon payment to bondholders, unless they agree to modify the bond terms, but why would they want to add another billion Euro on top of the already unpayable debt?
Several interesting voices have recently declared Greek debt unpayable: First, former UK Prime Minister, Gordon Brown, said the 2011 crisis is worse than 2008. Second, Dominique Strauss-Kahn, who five months ago ran the IMF, declared Greece can't repay its debts and bondholders must simply accept their losses. Funny, how people see things differently when they aren't part of the status quo anymore, isn't it?
Finally, a subplot to this tragedy of the absurd, it also appears banks may own more insurance, in the form of credit default swaps, than they sold, and more than the amount of bonds which Greeks owe, so the net benefit to the banks of a Greek default may actually be positive. As Europe agonizes over all this, our Fed meets on Tuesday. Almost a divertissement, Monday our President will announce an unpassible plan to raise taxes by $1.5 trillion to pay the US debt. Our financial seat belt is fastened this week.
---
Not even their famous army knife...
... can fix what the Swiss did to their franc. For thirty years a stable currency as solid as their granite Alps, the SNB decided to link their currency with the dubious Euro instead of gold. It is the end of an era. I recall in the 80's moving accounts into Swiss francs when the dollar was descending and profiting thereby. Now that the Swiss have joined the worldwide 'race to debase', literally the only measure of value is the price of gold. Like it or not --- and with it's current volatility there are those who find it hard to like --- that is the new reality.
A colleague pointed out that SNB governing board chairman, Philipp Hildebrand, was a former hedge fund partner with Moore Capital, and estimates the SNB made a $25 billion profit the day of their announcement. It is also rumored that much of UBS recently revealed $2.3 billion trading loss was due to the SNB revaluation.
---
Bank of America Buffeted
6 September ~ In the wonderful world of the equity markets, we invest capital by determining risk/reward. One such event last week was Warren Buffet's deal with Bank of America [BAC]. Immediately the stock price began moving, and I invested. After a few days of careful monitoring, the price didn't act quite right, so I cashed in for a +2.5% profit on August 30th. As of today's close, BAC is -13.8% below our sale price. My goal was not to make a 2.5% profit, of course. My goal was to be positioned to make a large profit if the price continued up while protecting capital if the price didn't.
This is why our accounts have a number of investments which are around break-even. One doesn't know for certain when a big move will occur. My job is to get in position to profit when a big move is more likely to happen. This is a lot of work, but the best way I've found to preserve capital in down markets while profiting in up markets. It is not a new phenomenon either. Peter Lynch, famous past manager of Fidelity's flagship Magellan Fund noted the same thing: that account profits are generally made from several big moves during a year, while most investments in a portfolio muddle along, and he was never sure which ones would be the big winners. That's just how it is, he wrote in 1994.
This week's Bank of America share price movement is yet another example of price action preceding news, as I wrote about on August 6th, further down on this page: Today, four days after I saw a sign to get out, the FHFA announced it is suing BAC to recover billions in losses from bad mortgages. Someone knew this was coming earlier and sold. I saw the price action and joined them.
Earlier this week a dear client who lives in a beautiful home in a leafy, peaceful enclave wrote asking about BAC. I replied:

In spite of Mr. Buffet's enthusiasm, the market's reaction to his buy tells us BAC still has problems.   I bought some for your account, but had to exit with small profit as developments got murky.  Price is now lower than when we sold. Probably can re-enter cheaper.
Twenty-eight years of managing wealth provides perspective on Buffet and banks: During the era when Buffet bought a big stake in Wells Fargo [WFC] at $80 I was managing the family money of a Wells Fargo Bank board member. He explained the rationale:   The bank had over-reserved, and they would be bringing those reserves back into profits. Through the magic of corporate accounting, earnings growth was a sure thing. Earnings were literally already in the bank. Yet soon after Buffet bought at $80, the share price was cut in half to $40. So, i think we have time to wait for a better entry on BAC. Years afterward Wells Fargo went on to earn shareholders a handsome profit. All I'm saying is why not wait for a better entry price during this time when every bank stock in the world is going down due to massive lawsuits filed today by the FHFA. To read the official FHFA notice, click here.
---
High Noon at the SP Corral
29 August ~ An analysis of this months sharp sell-off in equities reveals the S&P 500 three-month correlation is 0.73, the highest in at least 20 years, and up from just 0.44 at the start of August. This is bad news for the average long-only equity mutual fund, whose prices descended even more than the index. What is an investor to do? Our solution was to avoid picking individual stocks, because they were all moving together like a frightened flock of birds. Instead we held high cash positions and gold, then began edging back into the market using S&P ETFs near the end of the month, thus outperforming those whose mandates force them to grimly hold no matter what. Astute trend analysis is the new alpha.
Investors are asking "is this 2008?". The answer is no. In 2008 the US dollar appreciated and gold prices fell. This year the reverse happened: the dollar dropped and gold reached all-time record highs. What does that signify? It means that 2008 was a deflationary bear market, and 2011 is an inflationary one.
Other signs of a difference: in 2008 money market funds froze. The banks didn't have enough cash. This year, banks have too much. They don't want any more. So they charge customers for depositing too much of Ben's newly created paper. Read more here.
---
Worldwide Bear Markets
21 August ~ The definition of a 'bear' market is an index 20% below it's peak. Many of the world's markets have achieved that dubious distinction this month. The S&P 500 is 2% away, as of Friday's close.
---
Why we didn't wait for news announcements
6 August ~ The news of the S&P credit downgrade of the US, released only after hours Friday, after the market plunged all week, illustrates once again that as prudent investors we can't wait for news announcements to conserve capital, as those who have the inside information move the market before the news. Read here how the S&P was in meetings with US government officials this past week before announcing the downgrade. Our move to cash when the market first began to weaken saved our capital. Responding to price moves is mandatory. Knowing why is optional. The most important line in the article: "...further downgrades may lie ahead."
---
Five Famous Funds Fumble
18 June ~ This is a strange year in the markets. Many troubles wherever one looks, yet the market ignored them until May. Five famous fund managers have had trouble all year though. The ubiquitous Dennis Gartman's fund is down-12% year-to-date, yet he continues to reign on financial television, answering the hushed questions of genuflecting interviewers. Ken Heebner's CGM Focus Fund --- which was up +80% one year when we owned shares --- is down -13% this year. Bill Miller, the famous value investor is not faring any better, down -12%. Fourth, Bruce Berkowitz was sure enough banks would outperform that he loaded up his $14 billion portfolio, is down -13%. Finally the fifth: Warren Buffet's Berkshire is down -8% year-to-date.
---
Argentina: 25% Inflation
4 April ~ As noted in this space on 14 and 17 February (scroll down) hyperinflation has begun. One can read about the euphoric effects in Argentina in this article. Citizens of that country have seen it all before and recall how to deal with prices which rise daily.
As an advocate for those in or near retirement, I protest government policies which declare 'inflation is good' and 'a weak dollar is good'. Those policies are good for corporations, but very bad for citizens who have prudently saved. Governments won't change, so the way out, of course, is to exchange dollars for those items rising in price, as the Argentines do.
---
Silver at a 31-year high
31 March ~ As I suspected, and invested accordingly, in the first quarter silver rose much more rapidly than gold. Silver, mined for milenia, reached a price not seen for thirty-one years, up 22% in three months, while gold only increased 2%, as reported here. This precious metal is now the flight to safety destination for many investors, and the economic forces are in place for another historic spike, as paper holders demand physical delivery, apocalyptics hoard bags of quarters, and ETFs scour the market to collateralize their shares.
Read in-depth research here.
---
17 Feb ~ We have been talking about it for years. Now it has begun. My sign is Thursday's 30-year high in silver and the price increase in January for these agricultural items: Corn spot up 7.76%, wheat up 5.63%, Rice up 10.08%, Sugar up 5.64%, Orange Juice up 3.33%, and cotton up 17.08%. That's in one month!
Hyperinflation has occurred many times before. This book (pdf) , written ninety years ago by a founder of Cornell University, chronicles in great detail an eerily similar occurrence in France, and writes of events which could be repeated in our near future.
---
Mission Accomplished, Mr. Bernanke
31 Jan ~ This is an interactive heat map depicting world-wide inflation, the darker the red, the higher the rate. Blue is deflation. Click on it to enlarge. Last year the Fed Chairman explicitly said he wanted to fight deflation. In other words he wanted to make the US dollar less valuable. I don't know about you, but I would like my dollars more valuable. Anyway, as the sea of bloody red graphically depicts, he succeeded.
Hyperinflation is the real fear. One is taught to think only of Weimar Germany, and "it can't happen here", but click this link and read when it has happened more recently in Israel, Russia, Brazil, Argentina and historically already in the USA.
In case there is any doubt inflation is here, consider the price increase in January for these agricultural items: Corn spot up 7.76%, wheat up 5.63%, Rice up 10.08%, Sugar up 5.64%, Orange Juice up 3.33%, and cotton.... up 17.08%. That's in one month!
---
Profits Non-Linear
29 Jan ~ Investment profits are not usually linear. An account will drift along for a period of time, a little up and a little down. Then just about the time one questions the whole thing, there will be a big move in account equity. Historically, the stock market has trended for about 20% of the time, and consolidated for about 80% of the time. The work and vigilance necessary to manage a portfolio is to be ready for the trending periods, and participate in the moves up, yet guard against moves down.
This revaluation happens occasionally with most possessions, with one's home, art and other assets. The difference is that one doesn't get minute-by-minute quotes on one's home. So, market quotes are two-edged: If one worries about each tick up and down, it can be nerve-wracking. Yet, it is a wonder of the modern world that there is such global liquidity that one can buy or sell when one wants, unlike many other types of investments.
In the tax information, clients will see a number of small profits and losses. This is a behind-the-scenes look at what happens in many mutual funds. The portfolio manager starts a position, and increases it if things remain positive, growing into large gains. However, keeping any loss small. Similar to planting seeds, then weeding out the weaker sprouts to leave the healthiest plants to grow.
---
POMO d'oro
Dec 23 ~ POMO is an acronym for the Fed's Permanent Open Market Operation, which has been buying billions in US debt almost every day recently. The Fed is kind enough to pre-announce the dates of their purchases, and often announces the exact debt they plan to buy. Coincidentally, the US stock market has closed up almost every day the POMO bought debt. Some economists theorize that large traders are front-running the Fed, buying low before the POMO date, then selling higher to the Fed when they buy, and investing the resultant liquidity in the stock market.
In Greek legend a golden apple, pomo d'oro, was awarded to a beauty contest winner who had bribed the judge. Discontent over this unfair act led to the Trojan War. Today's discontent over bankers receiving these continuing riskless profits is similar, though the bankers have won the war already, according to Marketwatch.
---
Always Available
Did it ever seem annoying when you couldn't reach your wealth manager after hours or on weekends? It did to me years ago. Consequently, I've carried forward my father's policy of giving a number to clients where they can call day or night, 24/7/365. Though the old saying is "money isn't everything", in my opinion it is important enough to have the facility to talk at any time. You can read about our other policies here. One of our asset custodians, Interactive Brokers, also effectively has this facility, as one can call their London or Hong Kong office when their US office is closed.
---
Tipping Point: Fed owns $1t US treasuries
Updated Dec 23 ~ In September mainland China bought far less US government agency debt than ever before, as the chart below shows. In fact, they were net sellers of $26 billion. This includes Fannie Mae and Freddie Mac bonds. On November 22nd, the Federal Reserve passed the Chinese government as the largest holder of US debt. You can read that whole story here. In December, the Fed owned $1 trillion of US debt, a milestone, or perhaps a millstone. Taken together, this is a tipping point, where others are not buying as much US debt, so the Fed is buying it, under the fuzzy label of "quantitative easing".
This news is not mentioned by the major media, even though this gigantic milestone is arguably more important to America's future than even Bristol Palin's dance moves. To see how the last act of this great financial drama plays out, read Dying of Money. This is why we have a healthy allocation of gold, silver, oil and other commodities gracing our portfolio.
---
Balanced Accounts
Although our accounts sometimes are up more than the S&P, our main goal is prudent capital growth and preservation. Because of this our accounts often have yields more like balanced mutual funds, comprised of stocks and bonds. In classic portfolio theory, the original point of stock/bond allocations was to mitigate the dramatic drawdowns which periodically overtake the S&P. We achieve similar goals by analyzing trends and entering when uptrends begin and exiting when they end. So our accounts are safer than 'buy-and-hold' S&P index accounts, whose theoretical risk is substantial. I feel ours is a responsible way to grow capital as our account beneficiaries approach retirement.
---
Inflation is Back
Two years ago I wrote that we were experiencing deflation and invested accordingly. Now that has ended. Inflation is back in all sectors except housing. Food, cotton, oil, precious and ferrous metals, each is trending higher. Our early responses have been increasing investment in gold, silver. We also owned the inflation-protected government bond ( TIP ) until it reached a high selling point. Notice the tiny bar on the far right in the chart above. That's the official government inflation, and is why the Social Security Administration decided to not increase benefits this year.
---
A Few Words about Income
Updated Dec 22 ~ The past few weeks I've received questions about income portfolios in 2010.
For those depending on their savings for income, now is the worst of times. T-bill interest is almost zero. Bond interest is low. High-yielding CDs don't exist. Most now are under 2% per year. Many of the old, tried-and-true investment maxims don't work anymore.
Not too many years ago we used to get 9% from a US treasury bond, and all was happy for income investors. Those days are gone. That's reality. There are too many dollars seeking a return, and their competition drives rates down. The Fed is keeping rates artificially low, which in effect transfers money from savers' pockets to banker's pockets.
So, as clients know, my solution is to invest in income stocks when they are trending up, and move to cash when they are trending down. Generally, January and February are weak months in the market, so I increased cash, and March often recovers, so I invested again in income stocks. The market looks more stable this year than during the past two years. This approach, of course, is more risky than CDs, but the choice is (1) earn almost zero and spend principal each month; or (2) risk some capital value fluctuation with the goal of higher returns.
This method requires constant daily vigilance monitoring price trends, and hours screening thousands of stocks, researching the ever-changing world of high dividend stocks and bonds.
This approach has two benefits: First, of course, collecting income from high-dividend stocks. As you may know, stock dividends are not like bond interest. When one owns a bond, one is paid interest pro-rata for the days one owns the bond. For dividend-paying stocks, one only needs to own the shares on the record date of the dividend. For example, with a stock paying quarterly, one technically only needs to own the shares four days out of the year. Practically speaking, it's a bit more complex, because the capital value often drops the approximate amount of the dividend on the ex-dividend date. So, in times like these, the arduous management work is to buy right, ramp into the dividend, and move to cash when a stock stops trending up.
Second, applying this trend analysis to our accounts moves us to cash before big moves downward take too much, thereby tending to protecting capital, as we did in 2008, though there is principal fluctuation, and the occasional market-moving surprise. It is not glamorous, but has worked well in the past, which of course is not a sure indication for the future. This is how I invest for current income.